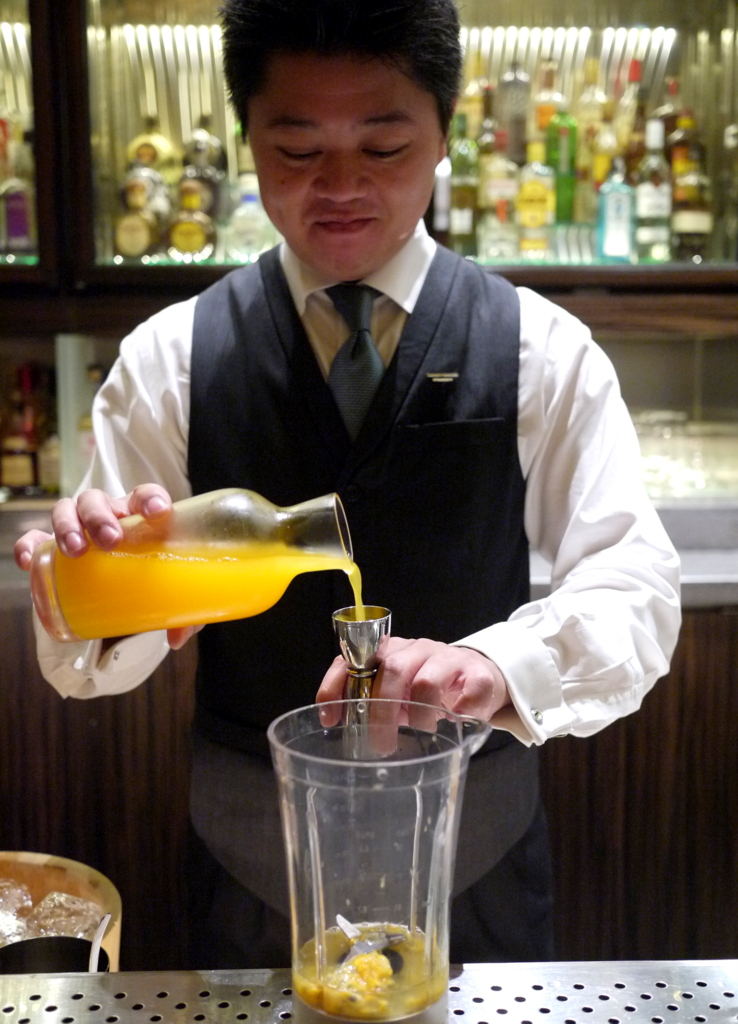 Kazuhiro Chii is a man of many talents.
Ask him to show you his tools, and you will agree with me.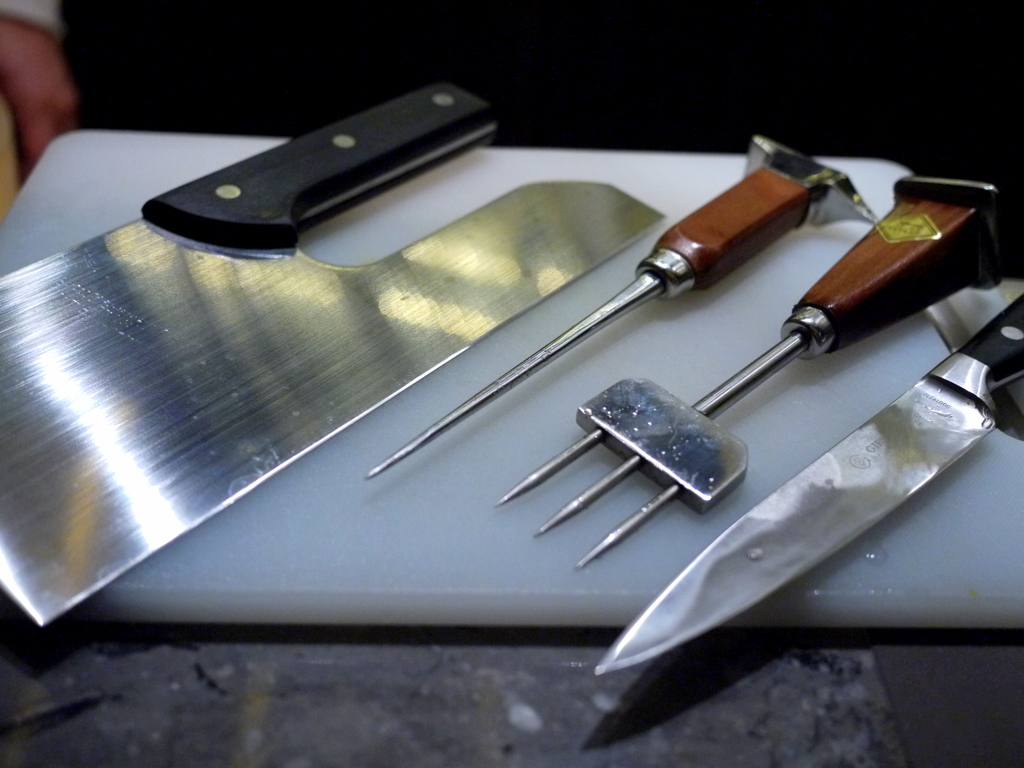 The art of hand sculpting ice is uncommon in these parts of the world (and I mean Malaysia, not greater Asia, naturally).   I watched with rapt attention as he took out a block of ice, like an unpolished diamond, and shaved it skillfully with a myriad of rather dangerous looking knives to create a perfect globe that would fit snugly into a whisky glass.
The bar at Waku Ghin in Singapore is the restaurant's alpha and omega.  This is the place to have your apéritifs and digestifs before feasting at the restaurant which was recently ranked No.11 on San Pellegrino Asia's 50 Best Restaurants 2013 list.  And even if you are unable to secure a reservation at the much acclaimed restaurant, it is an experience in itself to sit at the bar and watch the bartenders work their magic.
Even the best chefs take inspiration from others.  The idea of starting the Japanese bar came about when Chef Tetsuya Wakuda, the owner of Waku Ghin and Tetsuya's (in Sydney), spent some time in Ginza, Tokyo in a bar called Star Bar.  There, he became good friends with the owner and bartender extraordinaire, Hisashi Kishi, and after several drinks and conversations later, decided to open his own classic Japanese bar in Singapore.  The style and decor of his new bar had to be elegant and muted.  He wanted to be able to showcase Japanese-style cocktails and encourage a finer appreciation for the cocktails.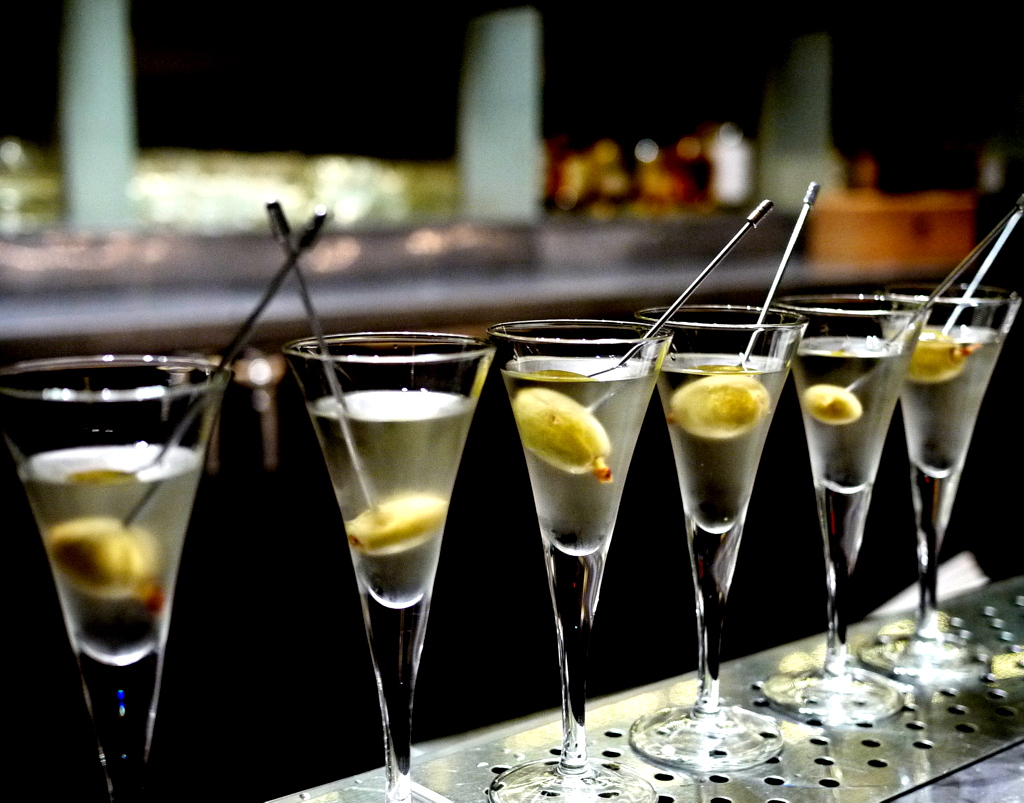 The best seat is at the bar, of course.  This is where one can observe the skill and concentration that goes into making the perfect cocktail.  Kazuhiro Chii placed a couple of bottles of alcohol – vermouth and gin – before us before he proceeded to make us a martini.  What looked like a dry martini turned out to be something quite different.  The first scent to tickle the senses was the heady smell of truffles.  We later discovered, upon biting into our "olive", that the olive was, in fact, a baby peach soaked in truffle oil.
Bar nibbles are not your typical nuts and crackers.  Here, you can get iberico ham, caviar, oysters, cheese and other meat dishes, all worthy of Waku Ghin's name, at prices starting from S$35++.  Servings are big enough to be shared among several friends.  The bar menu features 85 cocktails (and counting) from S$20++ onwards.  There is also an extensive selection of sakes and whiskies.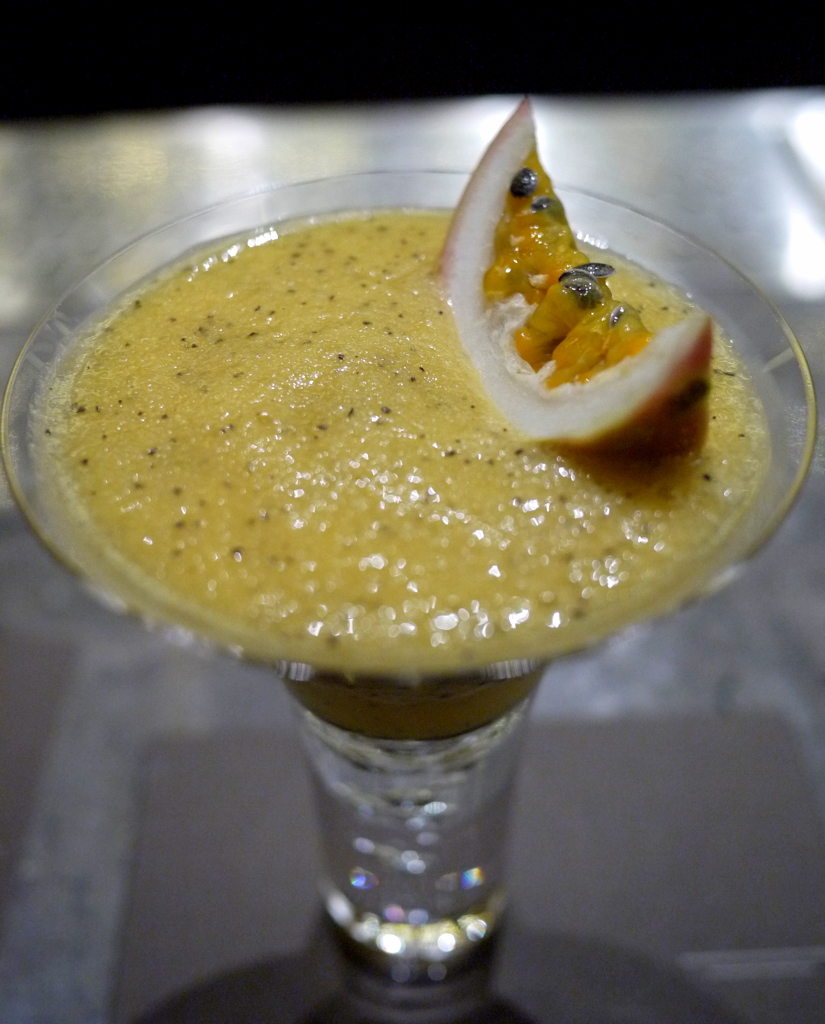 This is the place to get a drink in an environment that encourages quiet contemplation and an appreciation for an art that deserves to be revered.   And it doesn't hurt to see that dimpled smile behind the bar as you take a sip of your cocktail and look heavenward in wonderment and gratitude for the glass of liquid happiness.
Signed, An Almost Alcoholic.
The Bar at Waku Ghin
Marina Bay Sands
Singapore
Tel: +65 6688 8507
Open daily from 6pm until late. No reservations required.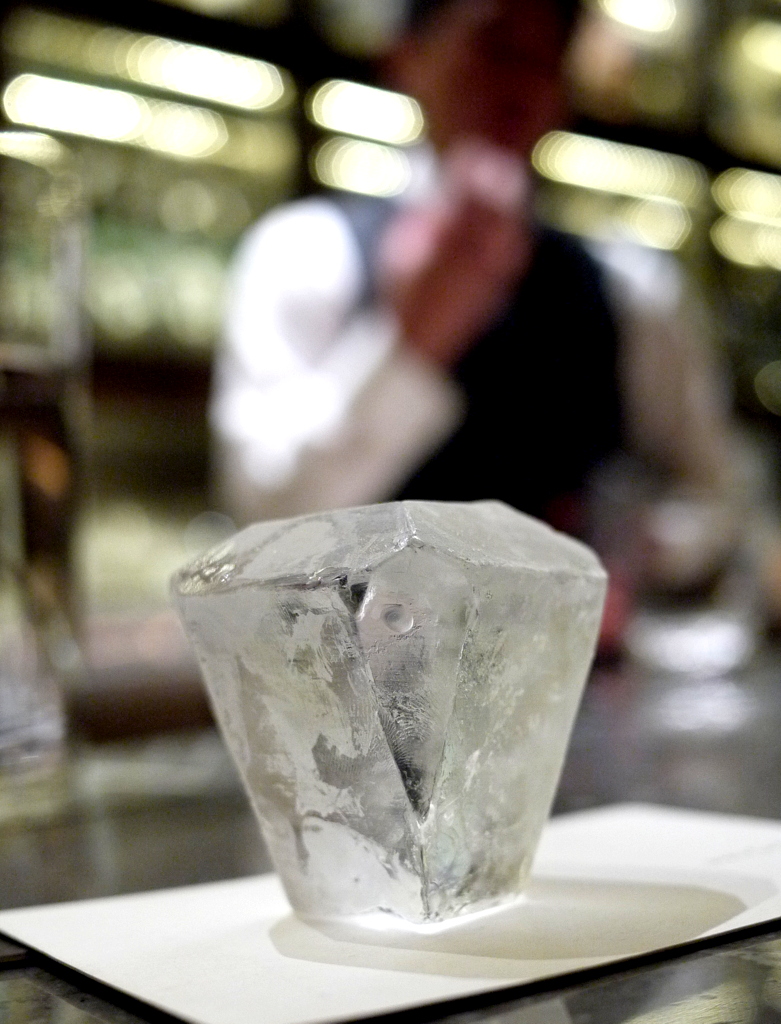 Note:  This review was at the invitation of Marina Bay Sands, Singapore.