3Jul2013
Filed under:
Bits and Pieces: Cooking 101
,
zespri
Author: Lyrical Lemongrass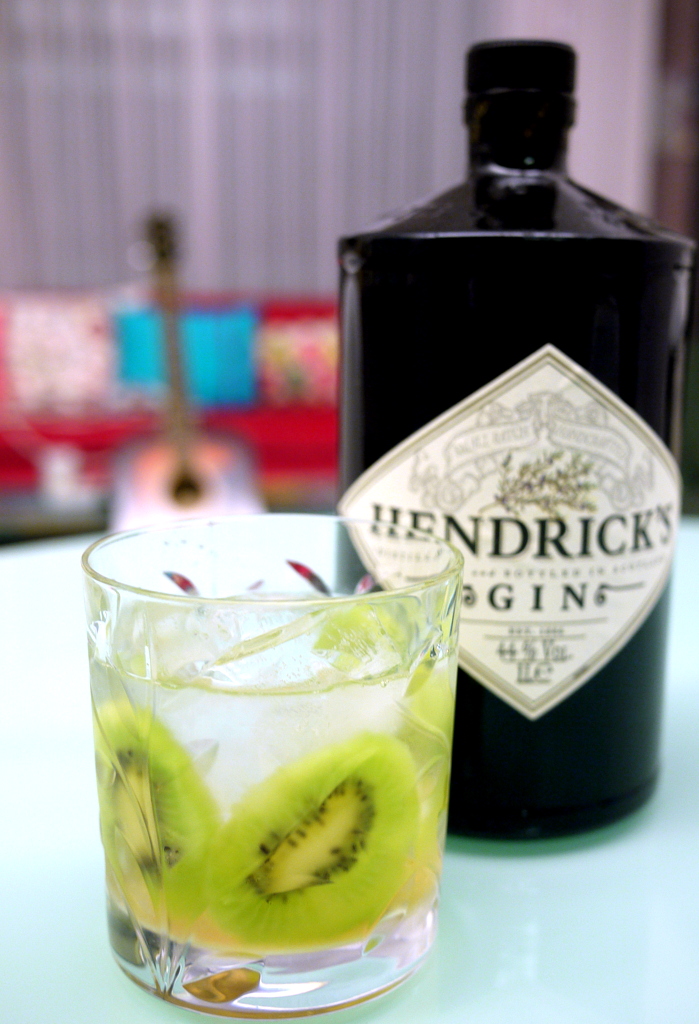 Hendricks gin, that lovely infusion of gin with Bulgarian rose and cucumber, is my current favourite tipple of choice.  The best and simplest way to drink it is on ice, topped up with tonic water and served with a couple of slices of cucumber.  Of course, to make it healthier, why not add some kiwifruit as well? And maybe a shot of tequila too. Kiwi-keels-over-rita sounds about right.  Delusional, you say?  In fact, all this drinking has put me in the mood for a limerick or two.
There was a fat baker from Bangsar
Whose fame reached up to Kuala Kangsar
"The kiwifruit", he said,
"is quite like my egghead
They're both furry and seedy, how bizarre!"
So off he traipsed to a physician
To cure his seedy furry melon
"It's quite clear," said the doc
"You've consumed too much cock
Please refrain from eating kiwi birds by the dozen."
It will make perfect sense after three kiwi-keels-over-ritas. And now for the fabulously healthy concoction:
40ml Hendricks gin
20ml elderflower cordial
20ml tequila
20ml tonic water
3 slices of Zespri kiwifruit
Mix the first 4 ingredients together, then pour over ice cubes. Garnish with kiwifruit.
Guaranteed to lift the spirits.
For more information on Zespri kiwifruit, check out their website.  The above post is part of the Zespri 14-Day Daily Scoop of Amazing Challenge.