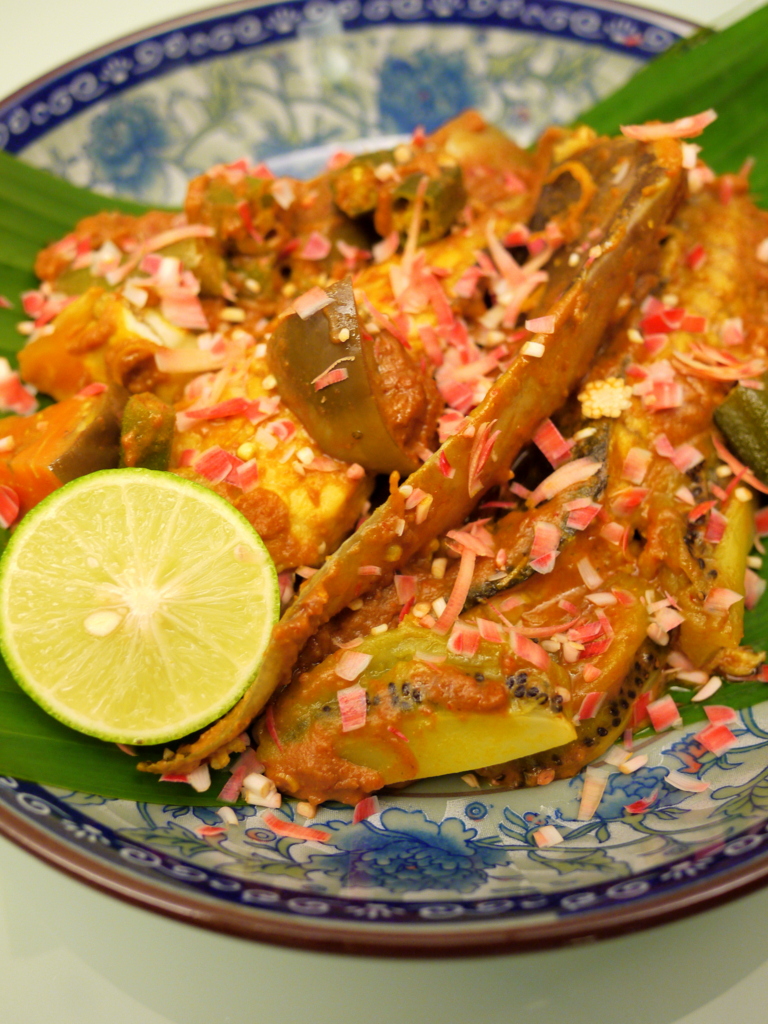 Well the kiwifruit eventually arrived this afternoon, so I'm no longer kiwi-less.  Have been doing all these Mat Salleh-type recipes so far, so figured I'd do something closer to home.  Gosh, I haven't made this dish in years.  I used to cook it in a turbo broiler because that little contraption can go up to pretty high temperatures, but my turbo broiler has since exhaled its last breath and mum lives too far away for me to borrow hers on demand, so I've learnt to use my oven instead.
It's best eaten with a plate of steaming white rice.
Malaysiakiwi
Ingredients
Fish fillet (about 600g)
Banana leaf
Aluminium foil
(A) 1 1/2 tbsp curry powder
(A) 2 tsp chilli paste
(A) 1 tsp turmeric powder
(A) 2 stalks lemongrass (sliced finely – root end only)
(A) 2 tbsp oil
(A) salt to taste
(B) 1 tbsp tamarind mixed with 100ml water and squeezed for juice
(B) 100ml coconut milk
(B) 1 tbsp sugar
3 ladies fingers, sliced thinly
1 brinjal, chopped
1 kiwifruit, cut lengthwise
1 tbsp finely shredded bunga kantan
1 lime, cut into wedges
Method
Heat oil in wok. Fry (A) until fragrant. Add (B) and bring to a boil. Cook until gravy is thick. Put aside.
Place banana leaf on the aluminium foil. Put a couple of spoonsful of gravy on the banana leaf and place a fish fillet on the gravy. Pour a bit more gravy over the fish, then place some ladies fingers and kiwifruit around the fish.
Wrap the package neatly, then place the package in the oven.
Bake at 250C for about 20 minutes or until foil package puffs up.
Remove package. Cut open and serve with shredded bunga kantan and lime.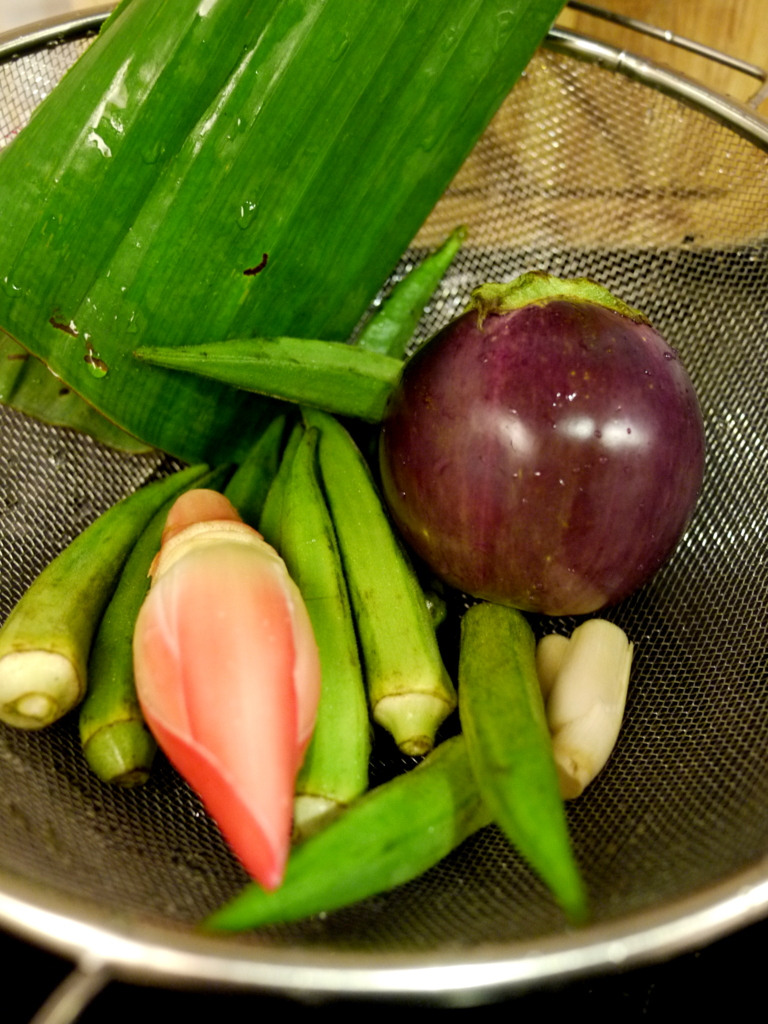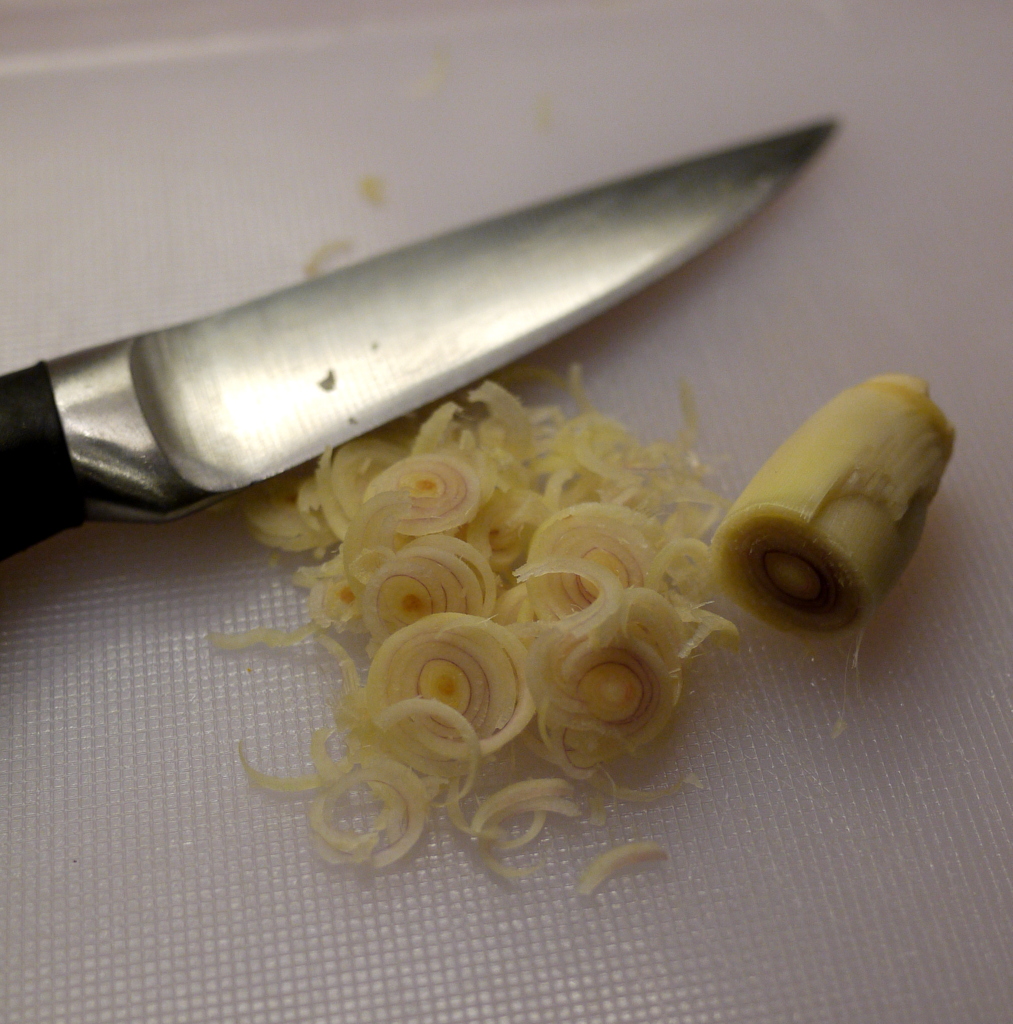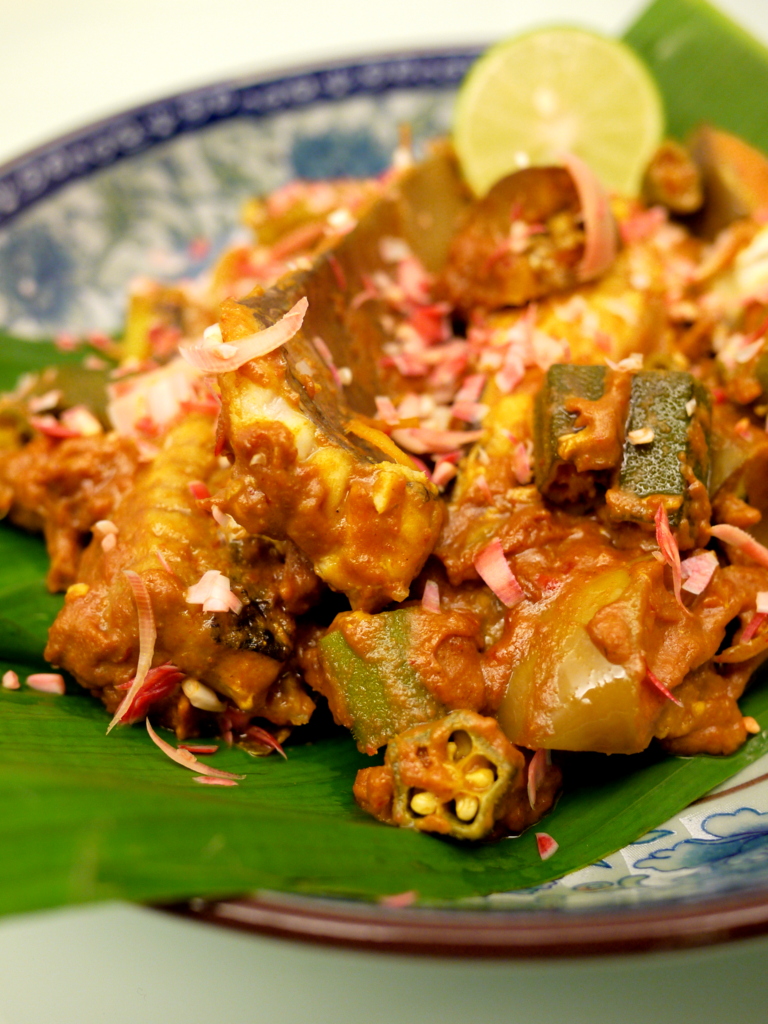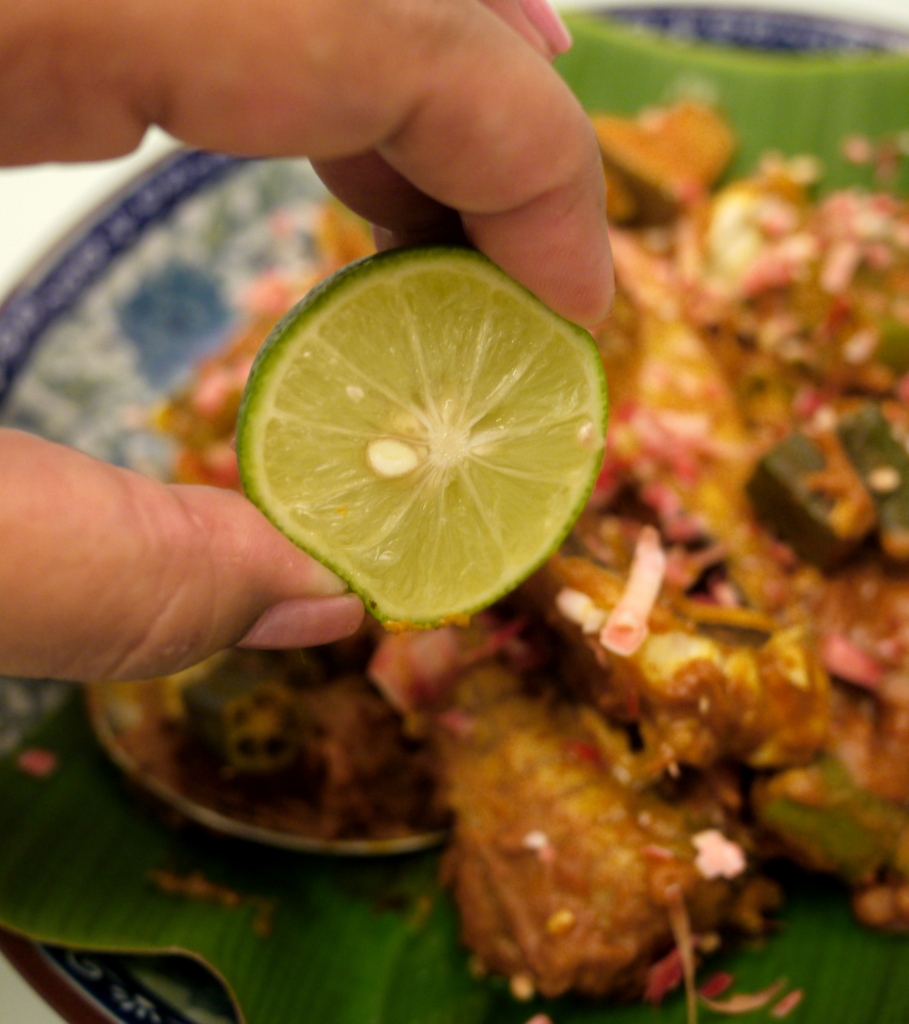 For more information on Zespri kiwifruit, check out their website.  The above post is part of the Zespri 14-Day Daily Scoop of Amazing Challenge.